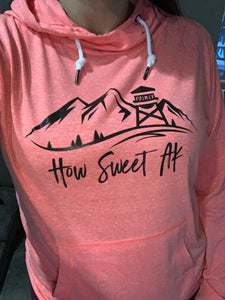 Foxy Bear Designs has partnered with How Sweet AK and transformed her How Sweet AK dessert shop logo. You can have this Sweet design and still support a couple Woman-Owned Alaskan Small Businesses.

Seaglass available now... next business day shipping.
Coral (pictured), forest, royal and black available by special order.  Shipping 7-10 business days from order.